Request: Jin's Long-Sleeve Tee
Reader ginapnk made a request on what Jin is wearing during Bangtan Boys' on 150701 Show Champion.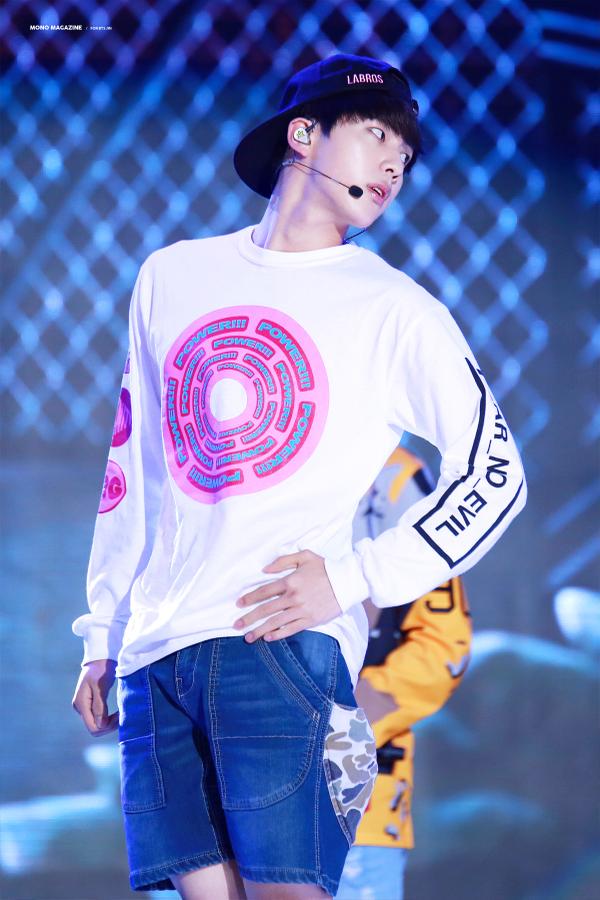 While I was waiting for permission from CHERRY LIPS, a BTS fashion blogger, to use their images I think the requester deleted her comment. Nonetheless, I finally gained their approval to post their find here (since technically it's not my find).
You can follow CHERRY LIPS on their Twitter at twitter.com/Jimin_Virus who specializes in BTS K-pop fashion finds.
— CHERRY LIPS (@Jimin_Virus) July 21, 2015
Jin (also Suga at some other point) is wearing the Flower Warrior L/S Tee in white from Cassette Playa.
Shelley ʚ₍๑•⌔•๑ ₎ɞ

See Also:
BTS's 'War of Hormones' Dance Practice

Do not take without proper credit!
Image Credits: as watermarked