Krystal at the 20th Korea Entertainment Art Awards
At the 20th Korea Entertainment Art Awards, f(x) won the Group Singer Award.
That night of 140208, Krystal was the representative figure from f(x) that accepted the award on stage. The other members were busy but I'm sure they were with Krystal in spirit.
Congratulations to the girls!
On stage, Krystal wore a very distinguishable jacket; it had fringes, flares and a cowboy feel. It is from Junya Watanabe Commes Des Garcons. You can buy or view the listing here.
Here's another look.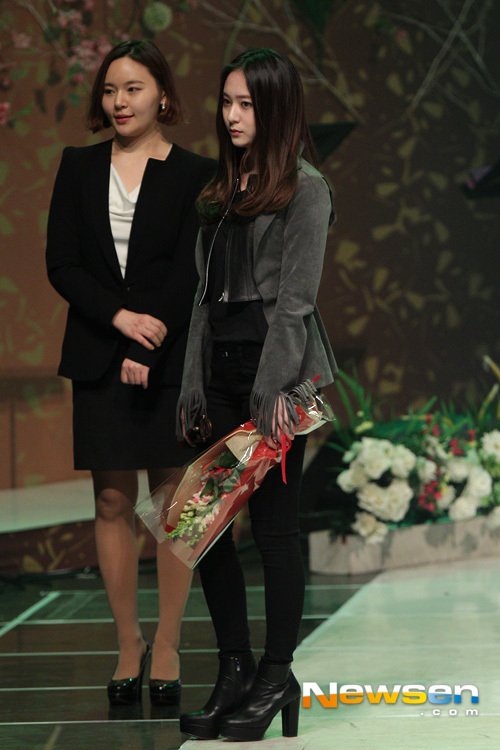 Maria :D

Image Credits: functionlove.com, StarN, Newsen

Also See:
Krystal's Picture for Lovcat
Lovf(Amber and Sulli)
Lovf(Victoria and Sulli)
Krystal's 140103 Airport Fashion
Lovf(Victoria, Krystal and Luna)
Krystal's Skirt at the Golden Disk Red Carpet was Cheap?