1st Affordable K-fashion Post of 2014
The first affordable kpop clothing roundup for 2014! In here the range is from $8.80 to $84.
Very refreshing as
I'm just tired of looking at expensive and overpriced clothes.
Let's just go. Not in any particular order.
Rainbow's Woori for Instyle Korea Februrary 2014
Forever 21 Cozy Chic Houndstooth Crop Top
Price: $23.80 (US)
EU: €19,75
UK:
£16.75
f(x)'s Krystal at the 28th Golden Disk Awards
Forever 21 Dynamite Asymmetrical Mini Skirt
3.
SHINee's Onew at K. Will's Youngstreet
Diamond Supply Co. The Clarity Pt. 2 Hoodie in Red
Price: $84
SNSD's Seohyun casual style time
5.
Dal Shabet's Woohee in B.B.B (Big Baby Baby) music video
Forever 21 Geo Craze leggings and crop top
Price: US:
$10.80
(leggings) and
$8.80
(top)
EU: €10,75 (leggings) and
€8,75 (top)
UK:
£8.75
(leggings) and
£7.25 (top)
6.
Dal Shabet's Ahyoung in B.B.B (Big Baby Baby)
Modified Forever 21 Mod Houndstooth Midi Dress
Price: $17.80 (US)
EU: sold out
UK: sold out
SHINee's Minho in 1-2-3 Photoshot
SHINee's Taemin at the airport
Acne Studios Music Logo Tank
8.
T-ara's Soyeon at various events and Number 9 music video
Rehab Chain Suspender Leather Quilted Shorts
Price: $55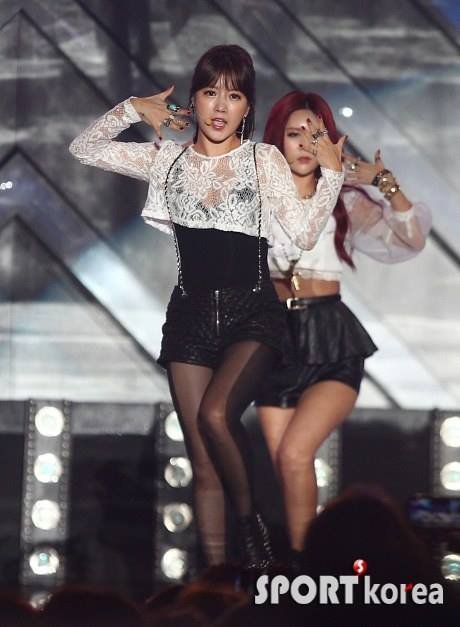 AOA's Jimin and Hyejeong for their Miniskirt promotional photos
On Jimin: Forever 21 Lovers Haters Crop Top
On Hyejeong: Forever 21 Parisian Midi Skirt
EU: top (sold out) and skirt (sold out)
UK: top (sold out) and skirt (sold out)
Maria :D
Note: I didn't include any Dollskill or Stylenanda things their shipping is so expensive. Even if something is cheap, the shipping itself is more than the clothing.
That's it for now.
Img Cr: forever21.com, FNC, Sport Korea, raw-girls clothing, SM, Dream Tea Entertainment, Star News, SBS, karmaloop.com, Instyle