Krystal at 140124 Lovcat Fansign

One month after Christmas Eve 3/5 girls of f(x) spent the day with fans at the 140124 Lovcat fansign. It was a great way to see their casual and personal fashion. However, only Krystal, Luna and Amber attended as Victoria and Sulli probably had acting activities.
Obviously, they carried Lovcat bags and wore Lovcat Bijoux jewelry but what else?
On Krystal wears a blazer from 3.1 Phillip Lim, from their S/S 2014 collection. It is listed as the Tromple L'oeil Collar Tuxedo Jacket. It has a polka dot design and four over-laying button on the cuffs. Since it's so new it is at $655 here, wait a few months for it to go on sale.
Here's a better look of the jacket on Krystal, too bad the timing is horrible.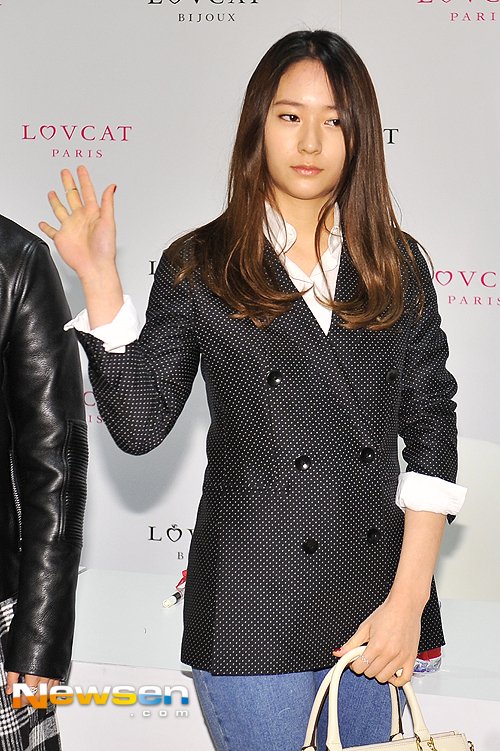 Maria :D

Image Credits: Lovcat, thecorner.com

Also See:
Krystal's Picture for Lovcat
Lovf(Amber and Sulli)
Lovf(Victoria and Sulli)
Krystal's 140103 Airport Fashion
Lovf(Victoria, Krystal and Luna)
Happy Chinese New Year/Happy Lunar New Year!
Don't forget to enter this giveaway!